• Art fairs • Art prints for sale • Food illustration • Magical Realism • recipes • watercolor art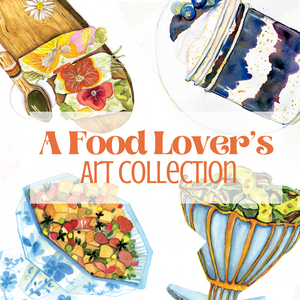 Mark your calendars:
14 watercolor kitchen art prints releasing in 11 days.
I'll be launching a new batch of eclectic food illustrations and whimsical recipe watercolor art prints at the annual MCAD Art Sale!
This November, I'm sharing more of the art I love to paint....